We love getting to celebrate with our Acumen community when their companies see growth and expansion, so it's a fun moment for us to be able to share expanding that community as a whole!
We're excited to share that the Acumen community is growing and expanding to Phoenix, Arizona! On Thursday, February 16th Acumen leaders gathered in person with other business owners and leaders from Phoenix to learn more about one another and start this expansion.
Attendees had the opportunity to browse the private Meguiar car collection at host, Barry Meguiar's Ironwood Event Center. Founded in 1901, Meguiar's, Inc. has become a global enterprise with the number one selling car wax product in the United States.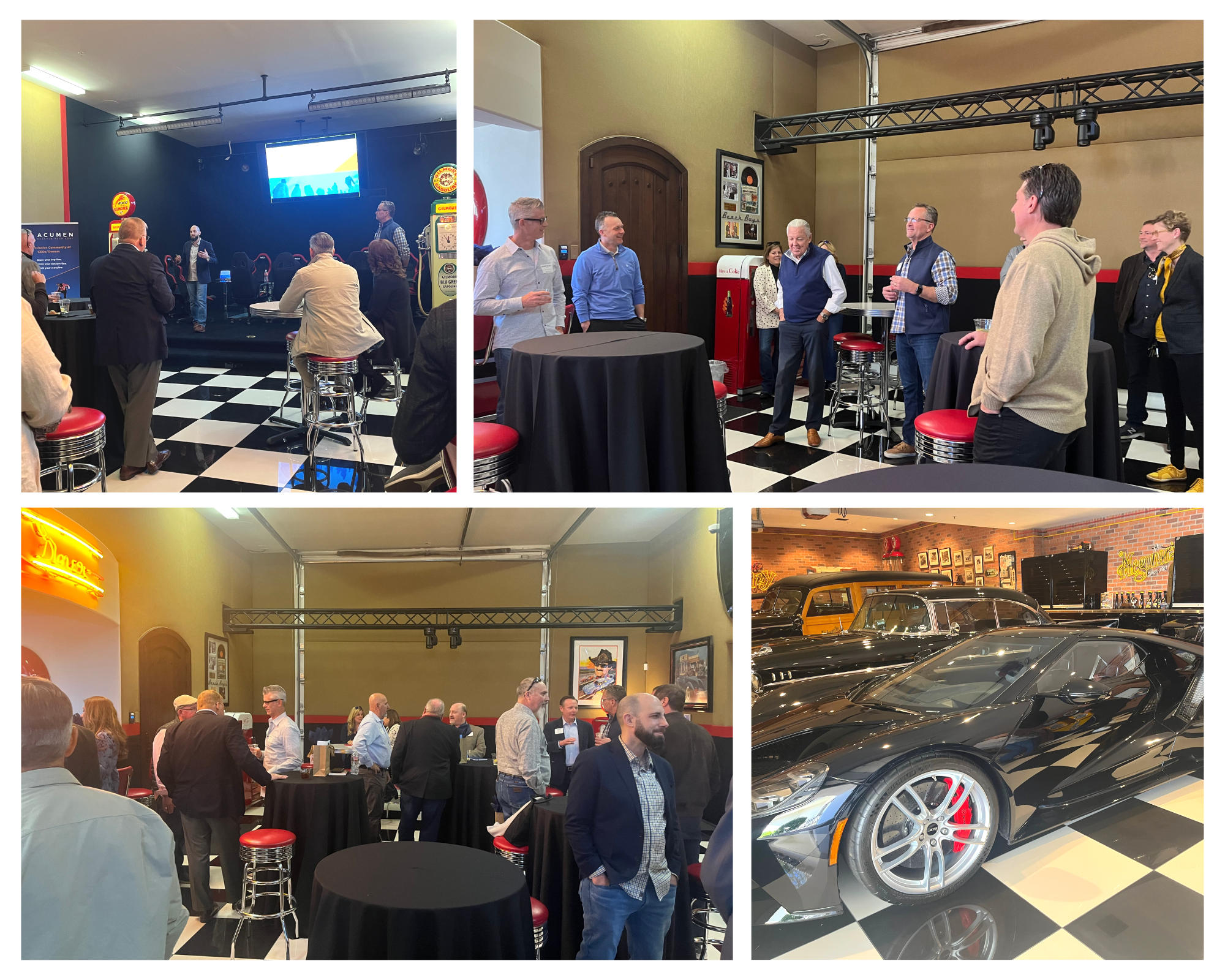 Importance of Community
Acumen is on a mission to help CEOs and Business Owners create more substantial businesses, ignite deeper, more meaningful purpose in their lives, and create a ripple of impact across communities. It shouldn't be a lonely world as a CEO or Business Owner. A peer advisory community can help you hold yourself accountable and gain an outside perspective when stuck. Advisory communities allow for better, more sound business decisions and become lifelines for owners as they navigate big decisions in their businesses and personal lives. With a group of like-minded individuals, Acumen will help you grow your topline, increase your bottom line, and enrich your storyline together.
The Acumen community includes over 140 CEOs across Kansas City and Colorado regions. The expansion into Phoenix, AZ will increase the ripple of leadership impact and influence to help more CEOs and Owners build each other up to be better leaders, make better decisions, and achieve better results for their companies and lives.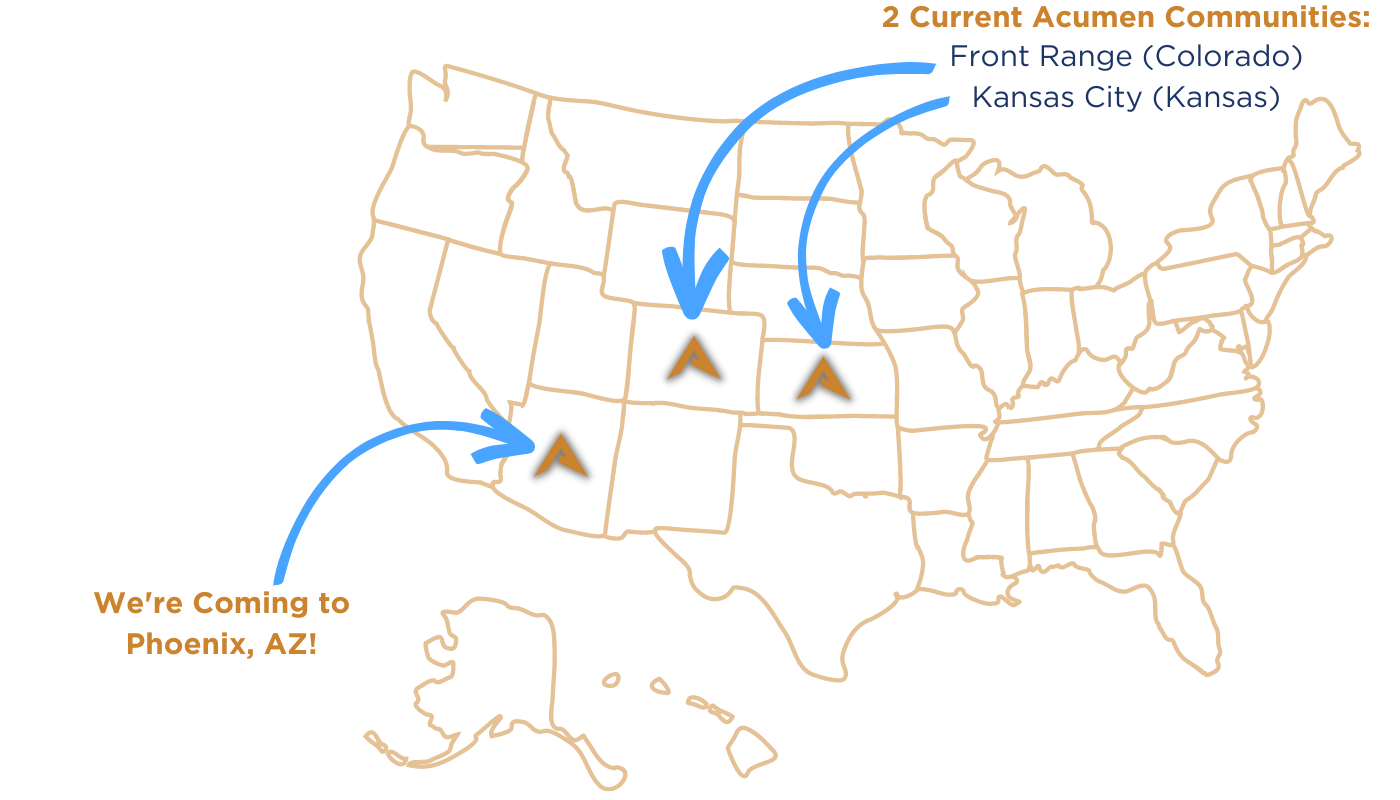 How Can You Get Involved?
We are excited to keep seeing the community grow and are actively searching for a former CEO or Business Owner to help us lead the Phoenix Region. If you are a business owner or leader in Phoenix, AZ, and would like to learn more about getting involved in Acumen, check out our CEO advisory & Mastermind teams or reach out to us at phoenix@acumenimpact.com

Elizabeth Shandy graduated from Washburn University with a Bachelors in Public Relations. In addition, she received her Masters in Leadership from Grantham University. Her deep passion for leadership came from her role as a peer advisor for nontraditional and military students while studying for her Masters. Elizabeth is the Growth Marketing Specialist enhancing our brand awareness, content management and supporting regional and team marketing. She has several years of marketing experience as well as skillsets in recruiting and advising. Her favorite thing about being part of our marketing team is getting to make a creative impact every day. She has several certificates in digital marketing including social media, graphic design, sales support, and content management. Elizabeth and her husband, Nick, have one daughter and attend Prince of Peace. In her spare time, she enjoys exploring wineries, crafting, playing keyboard, and spending time with her friends and family.