It's with great excitement that we kick off a new series to our blog: Partner Spotlight Series will highlight members in our community with their business ventures while sharing their stories and experiences of their Acumen journey. Recently, Nick Lopez's company, LIME Painting Franchise was recognized in Entrepreneur's Fortune 500® Top Companies for its distinguished performance in unit growth, financial strength and stability, and brand power.
How Nick Got Started with LIME Painting Franchise
In 2009, he incorporated his first commercial painting company while attending business school at Michigan State University. After running the high-end paint company for five years in college, he fine-tuned a business model to service the high-end property owner. LIME Painting was then launched in 2014 in the Denver market. LIME Painting offers commercial interior painting services in Greenwood Village, CO, coatings and contracting services.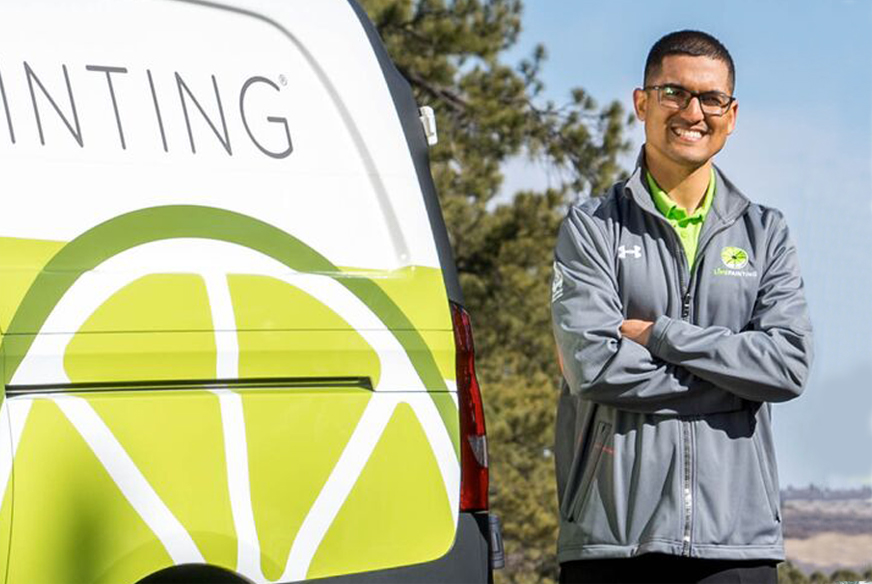 Nick's Motivation as a Business Owner
His motivation is derived from the resources and influence that business provides for him to do good for those he serves and the communities he serves within. He also uses his relationship with Jesus to strengthen and inspire him in his business and life.
A day in the life at LIME Painting for Lopez includes responsibility for strategy, vision, team building, coaching, marketing, finance, and administration. Wearing many hats, Lopez's ultimate responsibility is the legacy he leaves for his family.
Nick Joins Acumen in 2021
Lopez became a partner with Acumen's Front Range Region in the summer of 2021. Since then, he shares with us his experience during his first year:
"Acumen has helped me to implement our personality test for recruiting as well as put me in touch with great EOS implementer that can coach our leadership team to effectively integrate the EOS system."
EOS - formally known as Entrepreneurial Operating System, is a set of concepts and practical tools used by more than 100,000 companies globally to clarify, simplify, and achieve a vision. This system is one of many practical tools used by Acumen's internal team. Partners are allowed access to resources like EOS to implement and share this knowledge with their teams.
Nick also mentions that he relates to Acumen's brand value of 'Bold'. He states, "Whether it was 2009 or 2020, I've had to make bold decisions in times of uncertainty." Other Acumen values include Catalytic, Challenging, Adventurous, Unconventional, and Fun.
Thank you, Nick, for your partnership, and congrats to LIME Painting Franchise of Greenwood, CO for their hard work and service to their community. We look forward to continue and sharpen, challenge, and inspire a higher standard of leadership with you!

Elizabeth Shandy graduated from Washburn University with a Bachelors in Public Relations. In addition, she received her Masters in Leadership from Grantham University. Her deep passion for leadership came from her role as a peer advisor for nontraditional and military students while studying for her Masters. Elizabeth is the Growth Marketing Specialist enhancing our brand awareness, content management and supporting regional and team marketing. She has several years of marketing experience as well as skillsets in recruiting and advising. Her favorite thing about being part of our marketing team is getting to make a creative impact every day. She has several certificates in digital marketing including social media, graphic design, sales support, and content management. Elizabeth and her husband, Nick, have one daughter and attend Prince of Peace. In her spare time, she enjoys exploring wineries, crafting, playing keyboard, and spending time with her friends and family.